Toyota has actually revived the iconic Scarlet  badge. Pleasant day, isn't it? Well, It has been a few months since it was launched in Kenya.
On 6th November launched the all-new Toyota Starlet in the Kenyan market, bringing everything one would expect from a compact hatchback – an ideal size to drive everywhere with agility selling – at Ksh1,980,000.
That's why we're not disappointed at all that it isn't nearly as sporty and aggressive-looking as we would have imagined. In any case, let's take a closer look at this new hatch.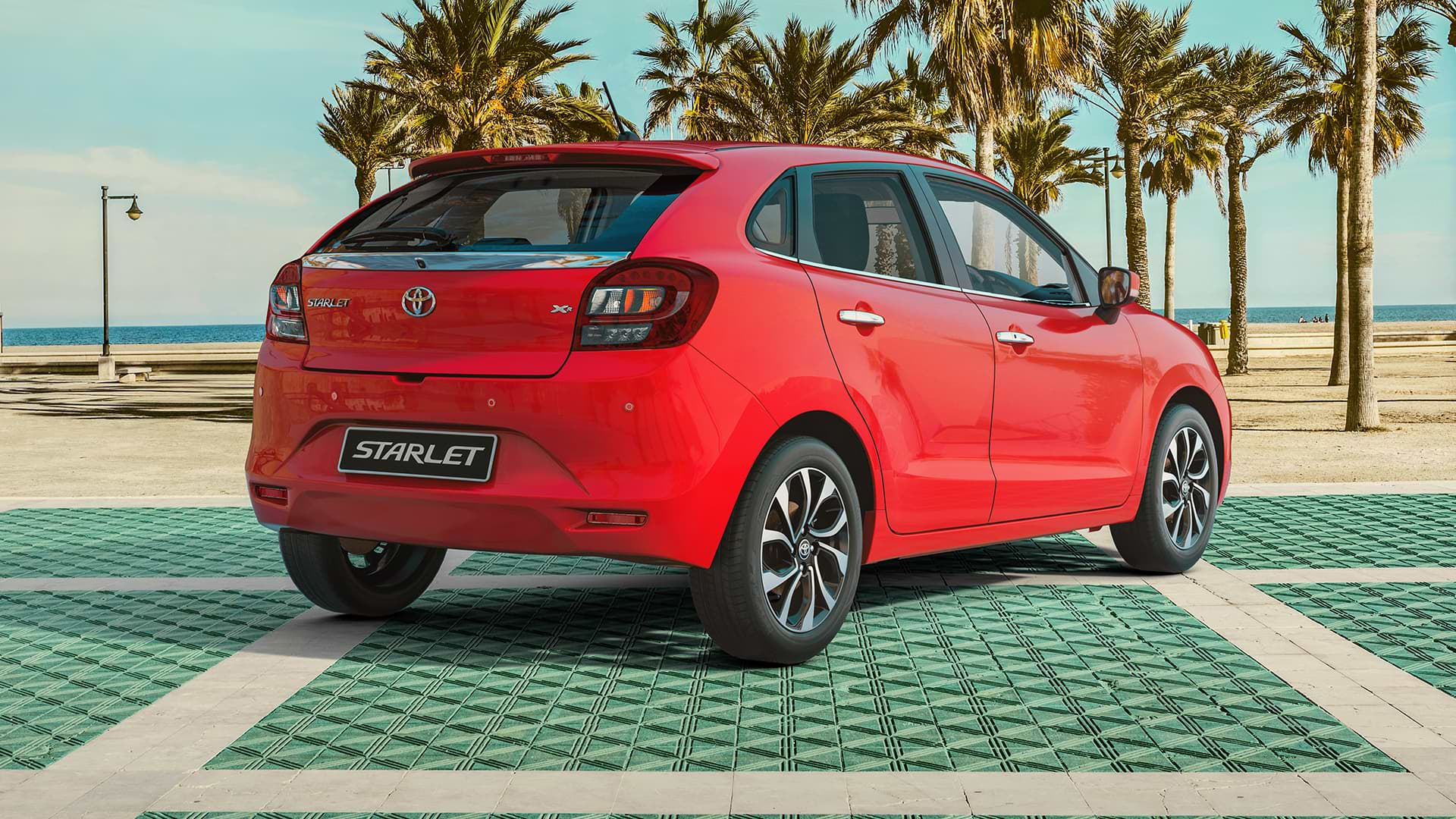 The newly launched Toyota Starlet was designed with the young motor enthusiasts and families. It measures 3 995 mm long, with a width of 1 745 mm and a wheelbase of 2 520 mm. The interior features ample headroom and legroom with a beautifully vivid instrument cluster with a center Multi-Information Display (MID). The steering wheel has also been equipped with multifunctional buttons for cruise control. Better yet, the rear seats are foldable to create more room for packing or carrying things that could not fit in the back seat or boot.
It has a fuel-efficient petrol engine with a power output pegged at 68kW/6000 rpm with 130Nm of torque at 4200 rpm. It also has an exterior that follows a classic hatchback profile, with a short, downward-sloping nose and rounded-off rear hatch. The new exterior is specifically designed to be elegant with a strong personality that differentiates it from other vehicles.